What is a Common Supply Pipe System?
Often older houses, mostly terraced houses and occasionally some semi-detached houses, use a common supply pipe system (Shared supply). This is a pipe that supplies the water from the mains to two or more properties using a shared stop tap. In effect this means that you share the supply pipe that branches off from the mains with your neighbours.
When the system was installed, the pipes laid were smaller in diameter than contemporary ones, and were often made of lead or iron. This smaller diameter, coupled with the fact you share with your neighbours, could mean a drop in pressure for you and your family; particularly at busy times. Combi-boilers in particular struggle to function with low water pressure.
How do I know if my supply pipe is shared?
1. Find your external stop tap. If your stop tap is outside your boundary or close to a neighbouring property you may have a shared supply.
2. Turn off your stop tap see how many homes it affects. Please warn your neighbours you are doing this – ideally involve them in the process. By doing this you should be able to work out if your supply is shared. However, if you cannot find your stop tap or it is hard to use we suggest that you contact your local water authority.
Modern MDPE pipes are superior to older lead pipes. Very strong and flexible, these new pipes are wider in diameter so offer an improved water flow rate.
Enjoy good quality water straight from the tap with no need for bottled water.
Working in compliance with the new 'Drinking Water Quality Regulations', you can be assured the water you are being supplied is purer and better quality.
Our External Moling Services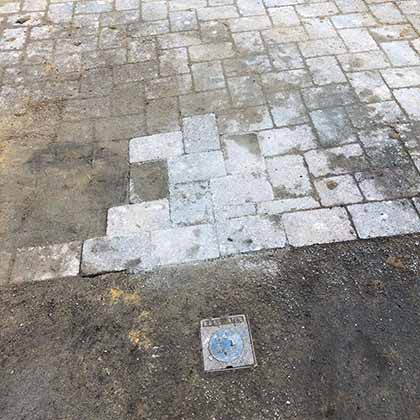 Trenchless Installations
Impact Moling is a technique in which a pneumatic piercing tool is used to create a bore hole. The ground is compacted and displaced rather than excavated and removed, therefore disruption and reinstatement are minimal.
Impact Moling is the simplest and least expensive trenchless technology installation method.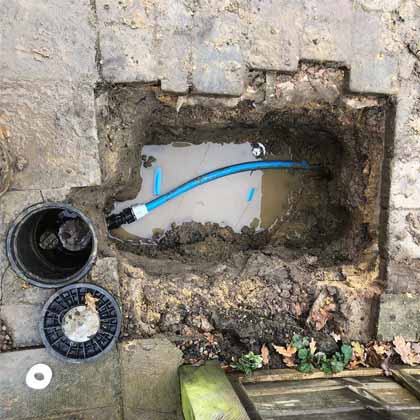 Water Mains Replacement
At JD Moling, our water mains replacement starts from the stop tap at the boundary of your property up to the connection inside your house, giving you a single, seamless water supply replacement that has superior integrity and flexibility, leaving it less prone to splits and cracks with none of the risks of lead contamination.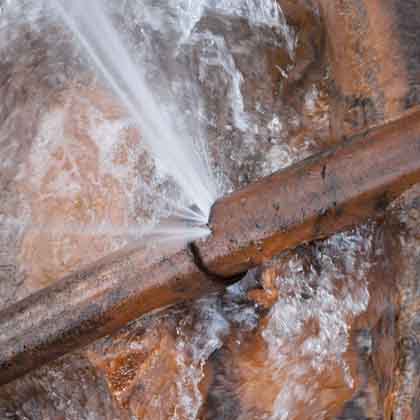 Leaking Pipe Repair
Leaking or burst pipes can form to create problems, which can turn into a disaster if not taken care of quickly. We offer our clients a priority service whenever they find themselves dealing with this kind of problem. If you are living in London, Essex, Surrey, Sussex, or Kent, you can call us for pipe replacement work.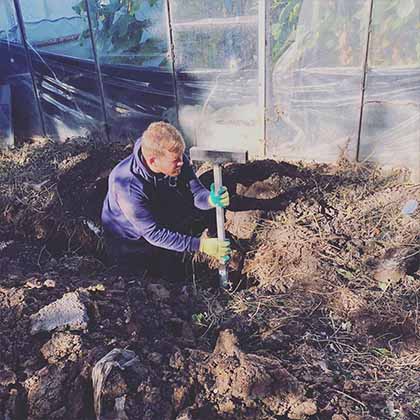 External Moling
Moling is one of the latest developments in the field of water main replacement. This technology allows us to bore channels for pipe replacements with a minimum of ground disturbance, without the need for heavy machinery!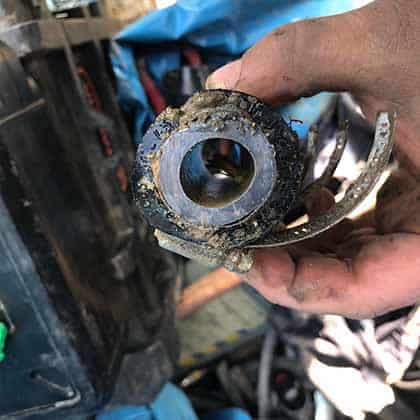 Lead Mains Replacement
Save time and money on water main replacements with the latest trenchless techniques from JD Moling. Our state-of-the-art moling equipment can bore accurate, efficient channels for new pipe work without the need for large scale excavation.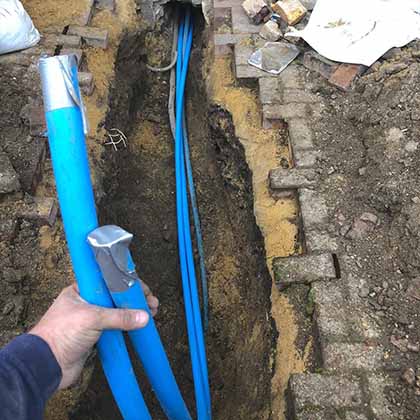 Mains Laying & Diversion
JD Moling can supply and install all types and sizes of water main. In addition to large scale mains laying services we also provide a bespoke design service for smaller projects, such as lead renewal, meter installations and diversions. So no job is too big or too small.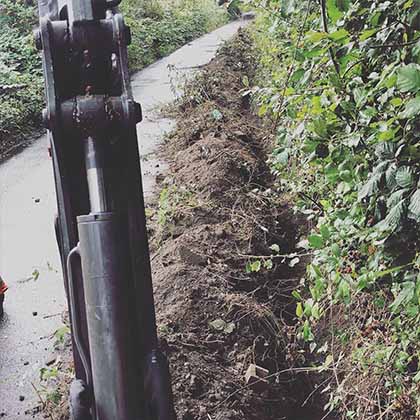 Leak Detection
Water leaks can cause serious damage if left, not to mention the high water bills if you are on a metred water supply pipe, here at JD Moling we have state of the art water leak detection equipment which enables us to detect the slighest leaks on water mains and incoming supply pipes.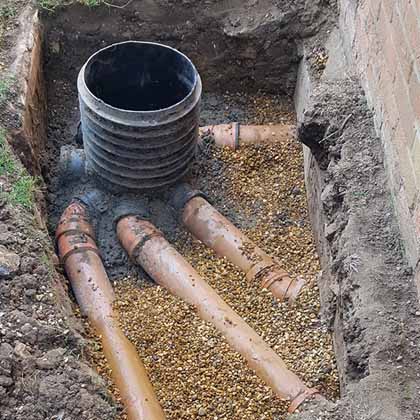 Drainage Services
When it comes to the designing and installation of drainage systems, we have plenty of experience working in both the private and public sectors. As well as adhering to all of the relevant health and safety regulations, our team works hard to ensure the whole process goes smoothly for our clients.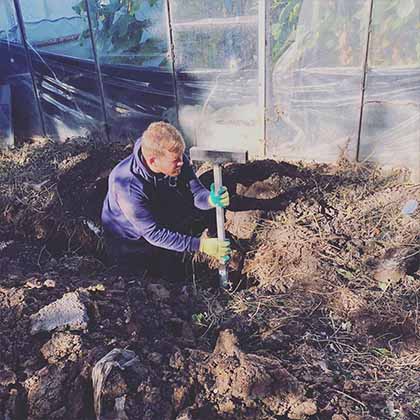 Civil Projects
We offer a gas and electric pipe laying service using our high tech moling systems in London, Essex, Surrey, Sussex, Kent and the surrounding areas.
This is the least invasive way to lay piping, as we only need to dig small entry pit and exit pits, with pits every 10-12 meters if needed; the average property only needs 3 small pits.
JD Moling - External Moling
The experts in water supply pipe replacements.
Even in a modern dwelling there is now often a requirement for higher flow rates and pressures due to the installation of systems such as pressurised hot water cylinders and combi boilers. New MDPE services can have a flow rate several times greater than traditional metal pipes or lead water supplys.
So if you have low water flow or pressure call today to take advantage of our water supply pipe replacement using the latest in moling technology.
Call Us Today For Your Free, No Obligation Quote!
JD Moling - External Moling
24 Hour Emergency Service Availability
We strive to be in constant communication with our customers until the job is done. For emergency service, to get a free quote, or if you have questions or special requests, just drop us a line. We look forward to serving you!
Call Us Today For Your Free, No Obligation Quote!
Contact Us For A Free Quote
Our simply contact form below makes it easier for you to reach out to us for a free, no obligation quote. 
How Do I Know I Have A Leak?
If your property is fitted with an external water meter there is a simple test you can do to check for leaks. Ensure that all appliances and taps are turned off and then monitor the meter.
No dials should move and if they do there may be a leak on the system.
If you assume a leak - If a leak on the water supply pipe is suspected and you are the property owner it is your responsibility to have it repaired or replaced promptly.
Please contact us as soon as you can to avoid water damage to your property.
Leaks - If water is leaking from your system your pressure will drop.
Shared supply pipes - you may experience low pressure during peak periods. An independent supply is highly recommended.
Supply pipe size - a smaller internal diameter will limit the flow rate to the property.
Pipe Corrosion - restricts water flow and can lead to leaks
Heating systems and showers - Many new showers and combination boilers will need a minimum level of flow to work effectively
At JD Moling – External Moling Experts. we specialise in water supply pipe repairs, water supply pipe replacement and lead pipe renewals within Surrey and London. Our highly skilled and fully qualified engineers are committed to the highest level of customer care at all times.