Moling, impact moling, trenchless moling are all the same and is trenchless method used to lay pipes. The process involves a pneumatically-driven machine known as a mole forcing its way through the soil along the desired path of the pipe. Moling is used extensively by all civil engineering and utility services for laying of their pipes and cabling.
At JD Moling – External Moling Services Surrey, we use our moles to form a bore underground that the new pipe work can then be pulled through. This is a fast and efficient method of installing new pipes, saving both labour and materials when compared to traditional trench excavation. 
Our trenchless method involves excavating pits at intervals for the mole to be placed instead of digging trenches to lay pipes/ducts and cables.
The mole is then entered into the earth on the horizontal face at the bottom of the pit. Destination pits of similar proportions are also dug, and this is where the mole emerges. The mole itself is a steel cylinder, it works as a pneumatic cylinder with pulsed compressed air causing the head of the mole to repeatedly hammer against the soil in front of the mole. The mole displaces the soil creating a bore for the new services to then be pulled through.
The overall benefit is a reduction in the installation time, ground disturbance and cost.
We start with a detailed survey, site visit and the use of online technology to check geological information around your project.
From conception to completion JD Moling work in partnership with you, planning and advising you on the best way to complete your project which will cause the least conviencence, cost and enviromnental repurcussions. 
Our experienced engineers follow our plans from start to finish and carry out the moling process with competence ensuring the job is handled professionally and diligently by our fully qualified engineers
Our moling and trenchless technology offers a unique way to burrow through the ground for conduits and lead pipe replacement with a significant reduction in surface disturbance. A small pneumatic device burrows and hammers it's way through the ground to make a channel.
Having completed moling projects across Surrey on roads, motorways, rivers and canals, domestic propertes and sporting venues, JD Moling has a proven track record in major underground installation projects in Surrey.
As only excavations of no more than 1 metre square and 1 metre deep are required to introduce and receive the mole, there is no need to disturb the surface, the mole burrows discreetly under gardens, patios and driveways.
Our External Moling Services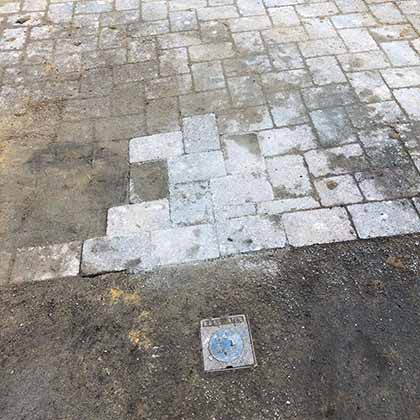 Trenchless Installations
Impact Moling is a technique in which a pneumatic piercing tool is used to create a bore hole. The ground is compacted and displaced rather than excavated and removed, therefore disruption and reinstatement are minimal.
Impact Moling is the simplest and least expensive trenchless technology installation method.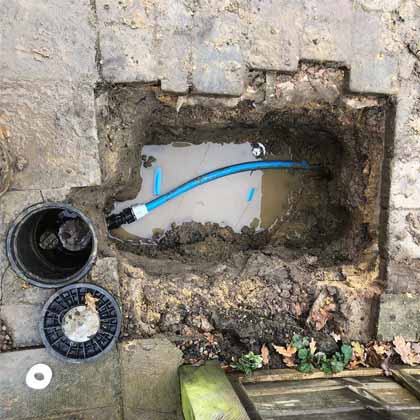 Water Mains Replacement
At JD Moling, our water mains replacement starts from the stop tap at the boundary of your property up to the connection inside your house, giving you a single, seamless water supply replacement that has superior integrity and flexibility, leaving it less prone to splits and cracks with none of the risks of lead contamination.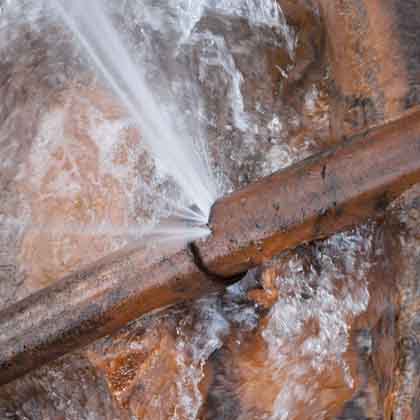 Leaking Pipe Repair
Leaking or burst pipes can form to create problems, which can turn into a disaster if not taken care of quickly. We offer our clients a priority service whenever they find themselves dealing with this kind of problem. If you are living in London, Essex, Surrey, Sussex, or Kent, you can call us for pipe replacement work.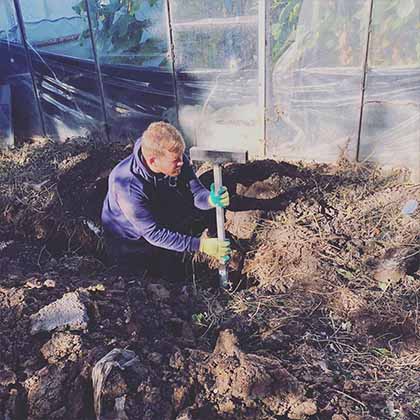 External Moling
Moling is one of the latest developments in the field of water main replacement. This technology allows us to bore channels for pipe replacements with a minimum of ground disturbance, without the need for heavy machinery!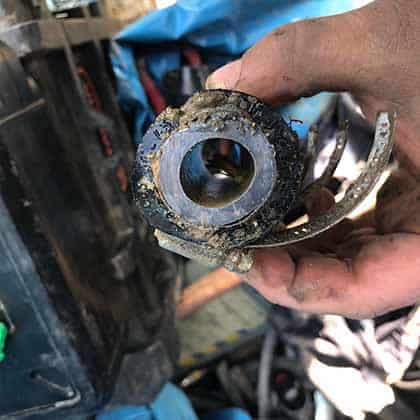 Lead Mains Replacement
Save time and money on water main replacements with the latest trenchless techniques from JD Moling. Our state-of-the-art moling equipment can bore accurate, efficient channels for new pipe work without the need for large scale excavation.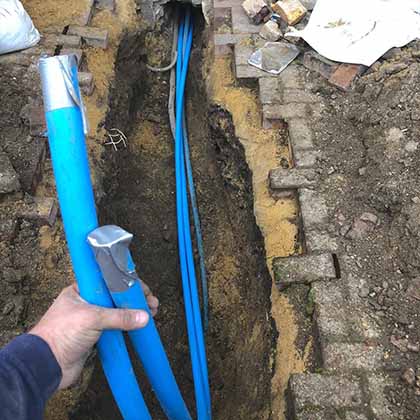 Mains Laying & Diversion
JD Moling can supply and install all types and sizes of water main. In addition to large scale mains laying services we also provide a bespoke design service for smaller projects, such as lead renewal, meter installations and diversions. So no job is too big or too small.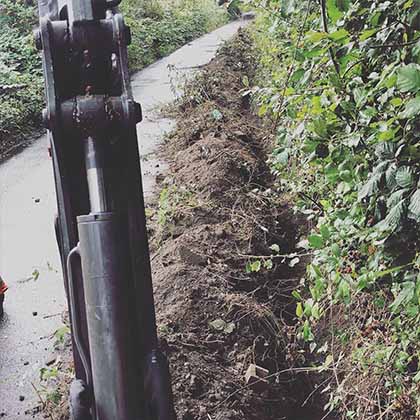 Leak Detection
Water leaks can cause serious damage if left, not to mention the high water bills if you are on a metred water supply pipe, here at JD Moling we have state of the art water leak detection equipment which enables us to detect the slighest leaks on water mains and incoming supply pipes.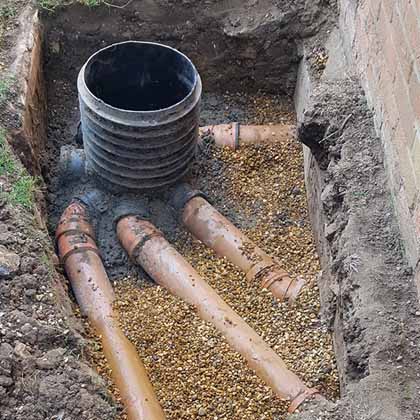 Drainage Services
When it comes to the designing and installation of drainage systems, we have plenty of experience working in both the private and public sectors. As well as adhering to all of the relevant health and safety regulations, our team works hard to ensure the whole process goes smoothly for our clients.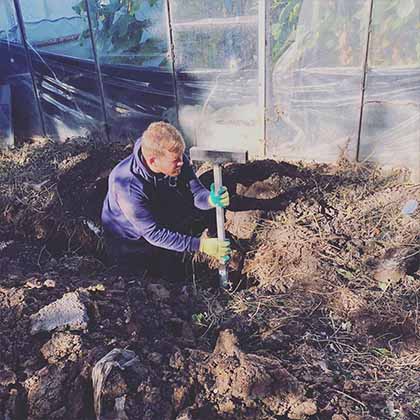 Civil Projects
We offer a gas and electric pipe laying service using our high tech moling systems in London, Essex, Surrey, Sussex, Kent and the surrounding areas.
This is the least invasive way to lay piping, as we only need to dig small entry pit and exit pits, with pits every 10-12 meters if needed; the average property only needs 3 small pits.
JD Moling - External Moling
The experts in water supply pipe replacements.
Even in a modern dwelling there is now often a requirement for higher flow rates and pressures due to the installation of systems such as pressurised hot water cylinders and combi boilers. New MDPE services can have a flow rate several times greater than traditional metal pipes or lead water supplys.
So if you have low water flow or pressure call today to take advantage of our water supply pipe replacement using the latest in moling technology.
Call Us Today For Your Free, No Obligation Quote!
JD Moling - External Moling
24 Hour Emergency Service Availability
We strive to be in constant communication with our customers until the job is done. For emergency service, to get a free quote, or if you have questions or special requests, just drop us a line. We look forward to serving you!
Call Us Today For Your Free, No Obligation Quote!
Contact Us For A Free Quote
Our simply contact form below makes it easier for you to reach out to us for a free, no obligation quote. 
How Do I Know I Have A Leak?
If your property is fitted with an external water meter there is a simple test you can do to check for leaks. Ensure that all appliances and taps are turned off and then monitor the meter.
No dials should move and if they do there may be a leak on the system.
If you assume a leak - If a leak on the water supply pipe is suspected and you are the property owner it is your responsibility to have it repaired or replaced promptly.
Please contact us as soon as you can to avoid water damage to your property.
Leaks - If water is leaking from your system your pressure will drop.
Shared supply pipes - you may experience low pressure during peak periods. An independent supply is highly recommended.
Supply pipe size - a smaller internal diameter will limit the flow rate to the property.
Pipe Corrosion - restricts water flow and can lead to leaks
Heating systems and showers - Many new showers and combination boilers will need a minimum level of flow to work effectively
At JD Moling – External Moling Experts. we specialise in water supply pipe repairs, water supply pipe replacement and lead pipe renewals within Surrey and London. Our highly skilled and fully qualified engineers are committed to the highest level of customer care at all times.